Resources > Growth Solutions
BE THE LEADER, YOU'VE ALWAYS WANTED TO BE
__________________________________________________________________________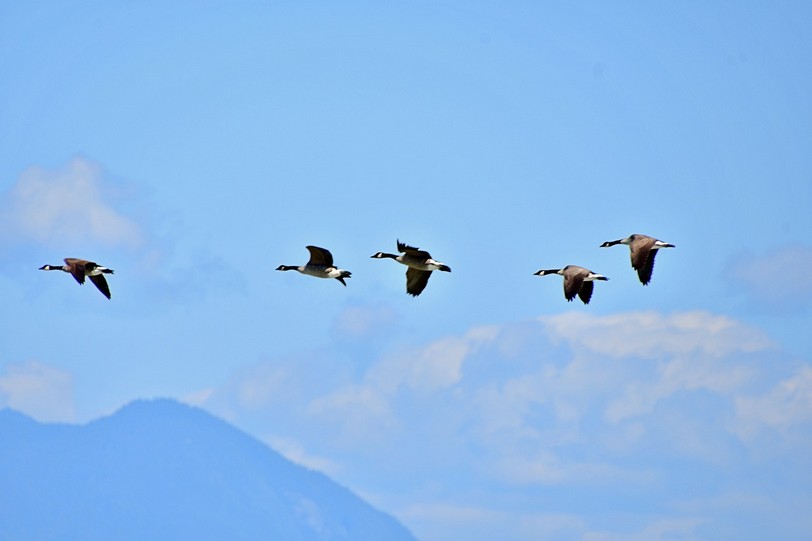 DISOVER THE LEADER IN YOU!
When most of us hear the word leadership, we usually think of political officials, CEOs, military commanders, or even athletes.
When we think of leaders, we might be tempted to think of courageous and heroic figures. The leader is the person at the vanguard of the army, leading the charge and taking the brunt of any enemy attacks. That's what it means to be a leader in comic books and films after all!
Of course, this is not the reality for most of us. Most people will be managers and parents, where there is very little gunfire or charging.
But that doesn't mean you can rest on your laurels.
While it's true that you need good leadership skills to excel at these occupations, leadership is a valuable skill that everyone from any vocation or background can use for their benefit and the benefit of others.
It is still very important to be courageous and heroic. It's just that this courage will take a different form.
Do you consider yourself a great leader?
You may be a leader in your family or community, local sports team or your occupation.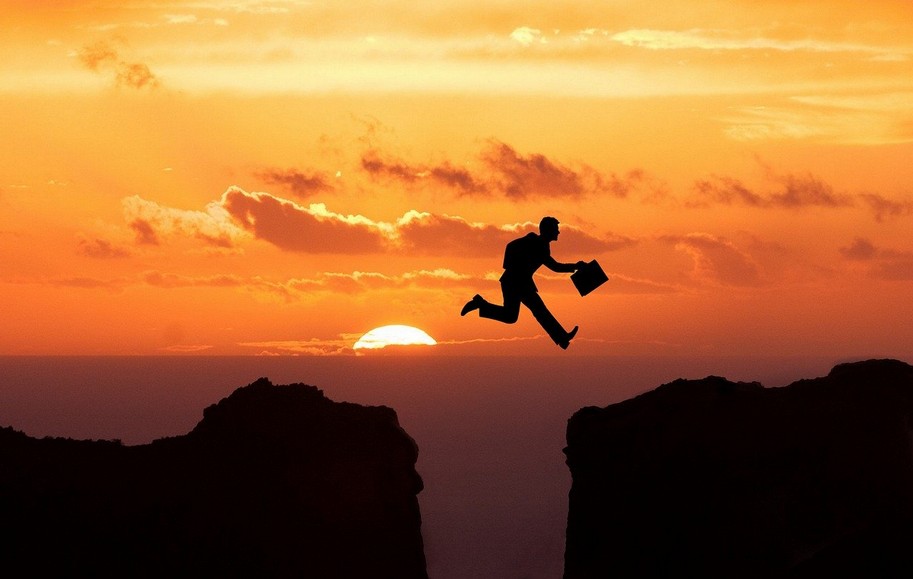 The best leaders are action-takers. When we lead through action, we set a positive example for our team and inspire them to similarly take action. In this way, we avoid one of the worst traits that any leader can possess: hypocrisy.
There are few things that will inspire dissent in your ranks as quickly as being seen to be hypocritical.
Nobody likes being asked to do things because they feel that their superior is simply unwilling or even afraid to do it themselves. You are in charge and with that comes responsibility. Simply giving the worst jobs to your team and not taking part in them yourself is an abuse of your power.
Leading through action also means being decisive. It means being able to quickly make a decision and be willing to commit to that action.
Many lesser leaders make the mistake of deferring or avoiding decision-making. Their fear is that they'll make the wrong decision and thus lose the respect of their staff.
However, being indecisive is worse than making an unwise or incorrect decision. Being indecisive makes you seem weak. And while taking action can result in a negative outcome, delaying a decision will only ever have negative consequences.
Conversely, it's nearly always inspiring to see someone who makes quick decisions and doesn't doubt themselves. Decisiveness also builds confidence in your team members.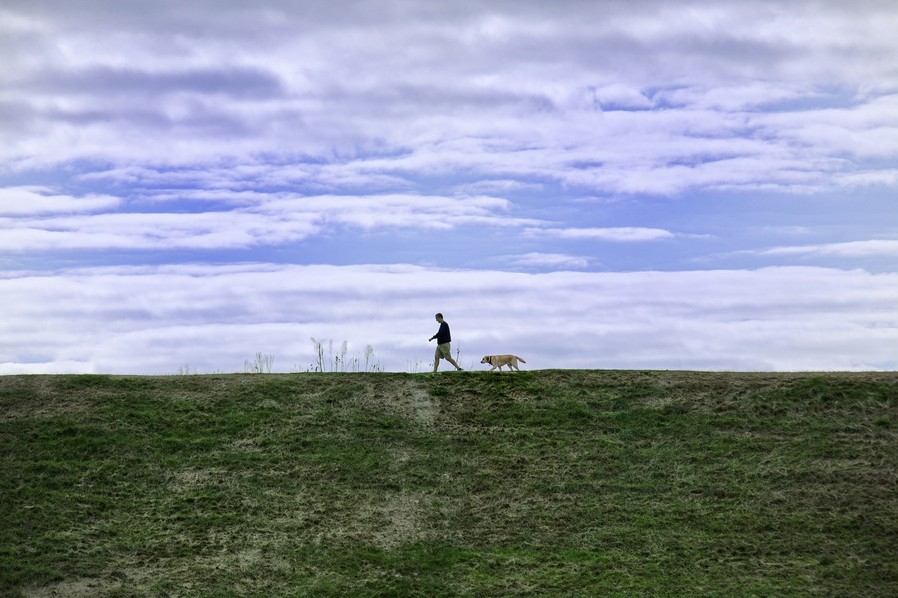 How is decisiveness a mark of courage?
Simply, it means that you're willing to accept the responsibility that comes with the role of being a leader. Being a leader doesn't mean telling others what to do and it certainly doesn't mean getting to take all the credit.
Being a leader means taking responsibility for the team. It means protecting them, so they can do their best work. It means making decisions and being willing to deal with the consequences. It's only when we don't want to look bad that we avoid making decisions… and that is ultimately a mark of cowardice.
Finally, being a courageous leader means that you take your lumps when things do go sour. If you make a mistake, it's important to not only own up to it, but also stay calm and collected when you're reprimanded by your own superiors, or when the organization risks collapsing.
Likewise, it's crucial to remain calm in a crisis. That means setting a good example when things seem to be going wrong for the team. Prevent your team from going into a panic. Stay calm and you'll be able to address the issue in the best possible way.
HOW TO BE THE HERO THEY NEED
Where does all this courage and stoicism come from? How can you acquire it if you don't possess it naturally?
Does it mean trying to act tough?
Being a truly great leader comes from having the right priorities. It means forgetting yourself and, instead, focussing on the goals of your organization and the happiness and comfort of your team. When you do that, it's easy to be a courageous leader.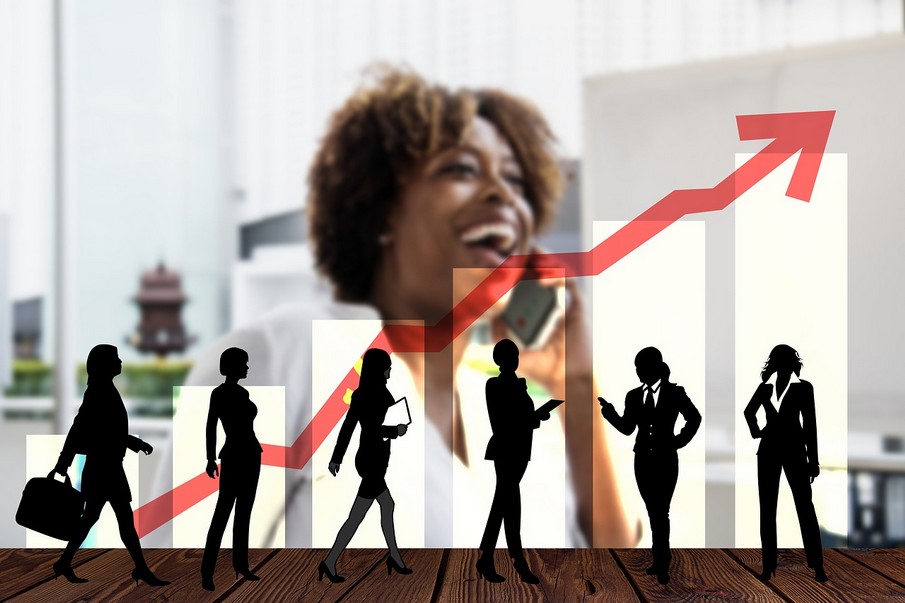 Leadership skills are highly sought after by employers. Leadership is challenging. It's part science and part art. The science can be learned conventionally. The art is learned by experience. The ability to combine both separates the great leaders from the rest.
The business environment is rapidly changing. This is creating a great demand for those with leadership skills, particularly as it relates to leading others through change. In the past, managers were tasked with maintaining the status quo. This is no longer true. If you can lead others through change, you possess one of the most valuable workplace skills.
Leaders have the ability to change companies and the world. Leadership skills are highly learnable and always valuable. Advancing your skills may be the best way to advance your career.
If you've always wanted to become an effective leader, you're in luck. There has never been a better time to enhance your ability to lead others. There are more opportunities to learn these skills than ever before.
__________________________________________________________________________
A hallmark of leadership is excellence. Work on honing your existing skills and developing new ones.
__________________________________________________________________________
There's also never been a greater need for these skills.
ARE GREAT LEADERS BORN OR MADE?
The debate over whether leadership skills are innate or learned has likely been debated since the days of the cave man. Is it possible that some people are born with the gift of effective leadership skills while the rest of us are relegated to be full-time followers? Or is it possible that anyone can be a great leader?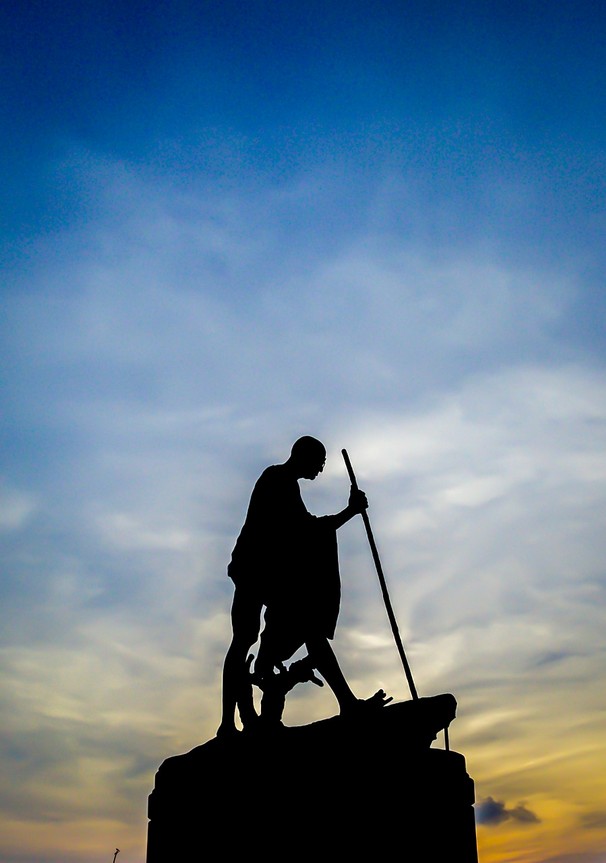 While it's debatable whether everyone has the ability to become the next Winston Churchill or Mahatma Gandhi, there's little doubt that we are all capable of becoming effective leaders.
Even a moderate increase in your leadership skills can have a positive impact on your personal and professional life.
Many experts hold fast to the belief that leaders are created. It's simply a matter of learning the necessary skills and gaining the necessary experience.
Many of the famous leaders throughout history learned their leadership skills on the fly. They were passionate about a worthy cause and developed the ability to lead and inspire others along the way. They weren't all born to be historical figures.
Most importantly, you can greatly strengthen your leadership skills, regardless of your current level of expertise. Being shy or introverted won't prevent you from becoming an effective leader. In fact, many of history's greatest leaders were introverts!
__________________________________________________________________________
Focus on your vision and set goals. Consider what you want to accomplish in different areas of your life. Set goals that will help you to achieve your vision.
__________________________________________________________________________
QUALITIES SHARED BY GREAT LEADERS
Success leaves clues. All great leaders are individuals with unique skills and personalities. However, great leaders have several characteristics in common. If you're attempting to become a more effective leader, it makes sense to develop these qualities.
Great leaders share a foundation of particular traits:
LEADERS HAVE EFECTIVE COMMUNICATION SKILLS
Leaders have effective communication skills. It's important to be able to effectively communicate your objective and other valuable information to your team. Communication is perhaps the most valuable skill for leaders.
‣ Expectations can't be met if they're not communicated clearly.
‣ Effective training requires communication.
‣ Constructive feedback is another valuable facet of any team endeavor. Can you provide constructive criticism in a way that enhances future results?
‣ Effective communication ensures that everyone is on the same page and working synergistically toward the same outcome.
LEADERS HAVE THE ABILITY TO DELEGATE EFFECTIVELY
If you could do everything yourself, it wouldn't be necessary to lead anyone. However, big outcomes require many hands on deck. You can't do it alone.
‣ Delegating appropriately also requires confidence that others can do their part. There isn't enough time in the day to micromanage everyone. Too much meddling leads to poor performance and resentment, too.
‣ Understanding the capabilities of everyone on your team helps you to assign tasks to each member that are appropriate to their skills.
LEADERS ARE ADEPT AT CHOOSING TEAM MEMBERS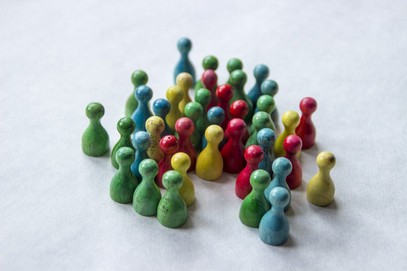 Sometimes you're assigned a team. However, there are times you're able to choose your team members. Leaders are able to determine which skills are required to complete a project successfully.
‣ It's just as important to choose team members that will work well together. An effective leader is focused on getting work done, rather than playing referee.
‣ A skilled leader will also choose team members will skills that supplement his own. Being a leader doesn't require the ability complete every possible task. Steve Jobs of Apple wasn't capable of performing all the necessary engineering activities. However, he did a wonderful job of finding people with those skills.
__________________________________________________________________________
Learn how to listen. Doing so helps to establish a connection and build camaraderie and trust, so others are more likely to follow your lead and help you.
__________________________________________________________________________
All relationships require a foundation of trust to ensure success. Leaders are clear on their values and are willing to share them freely. A leader that fails to instill trust in her followers is ineffective.
‣ Many famous leaders are infamous for their brutal honesty.
Big projects inevitably have many bumps, twists, and turns along the road to completion. Only the committed are able to find the finish line consistently.
‣ Leaders are committed in every way. They're committed to getting the job done, whatever it takes. Leaders don't expect to receive more commitment than they're willing to give.
If a leader is unable to show he's confident regarding the mission at hand, his followers will lack confidence, too. It's vital to set a good example and remain confident that everything will work out.
__________________________________________________________________________
Help others to be their best. Part of being a good leader is motivating others towards positive change.
__________________________________________________________________________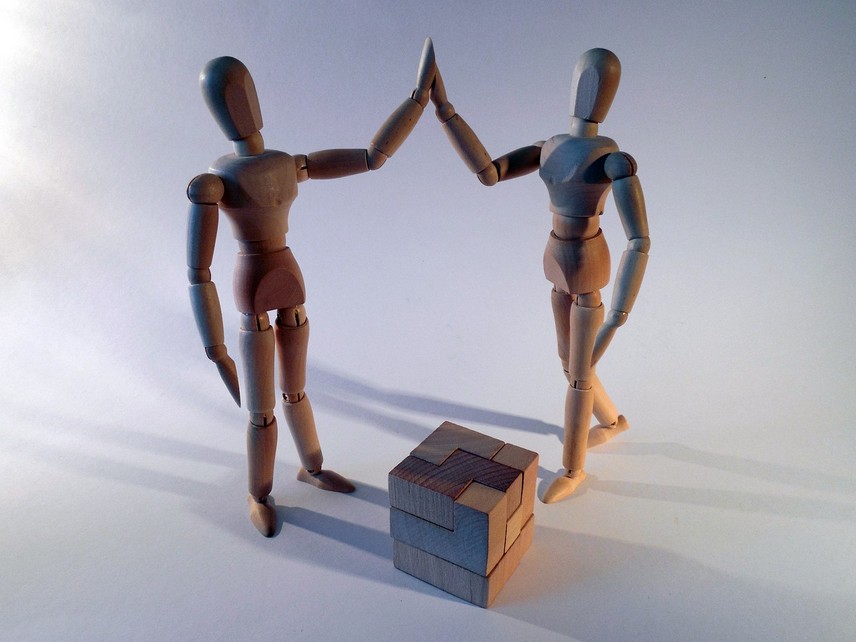 Leaders are flexible. It's not possible to predict every hiccup that will occur over the course of a project. Leaders are able to find creative solutions.
‣ Resources are often limited. An effective leader can creatively utilize all the resources available to him.
‣ The ability to think outside the box is valuable.
Leaders are intuitive. Successful leaders also possess intuition. Every situation is different, and past solutions don't always apply. A great leader can rely on experience and intuition to find the best solution.
How many of these traits do possess? Where could you seek improvement? Are there any additional qualities you believe a great leader must possess?
Not all great leaders are created equal, but all great leaders share common characteristics. Develop the qualities that take your skills to a higher level.
WHAT LEADERS PROVIDE TO OTHERS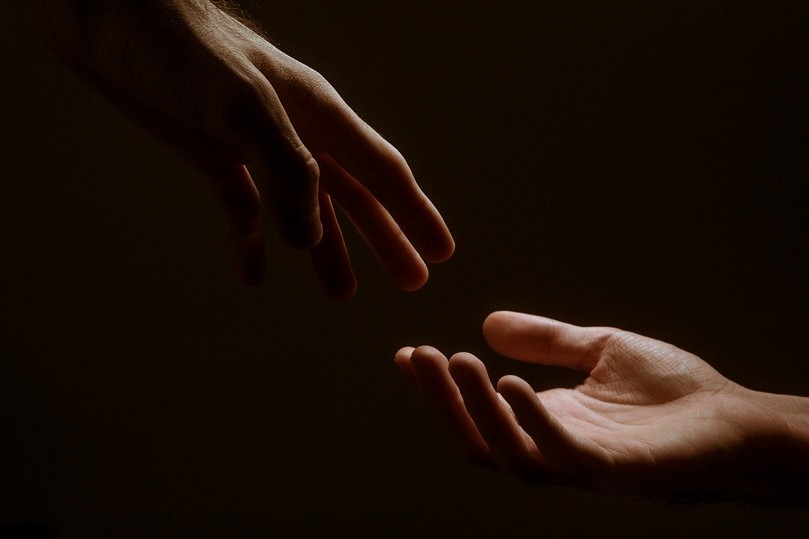 Being a skilled leader doesn't just benefit you and employers. Leaders provide many benefits to those around them. Leadership can be a burden, but when you realize how much it contributes to others, you'll be even more motivated to lead.
You'll also be even more aware of how valuable you are to your company.
Leaders benefit their teams in a variety of ways:
When things go wrong, leaders take the blame for the team. Leaders might get most of the credit when things go well, but they also receive the brunt of the blame the rest of the time.
An effective leader can inspire others to believe they're capable of great things. Leaders also inspire others to believe in the project and to expect a positive outcome. Inspired employees are happier and more productive.
__________________________________________________________________________
Seek input from others when discussing goals and plans to reach your objectives.
Give others a stake in the results by seeking their opinion.
They'll be more motivated to help you.
__________________________________________________________________________
LEADERS CREATE A VISION AND CLARITY
Leaders create a vision and clarity. When we don't know what is going on, a leader can create a vision and provide direction. A team is lost without a leader.
Leaders are supportive. A good leader provides the support, encouragement, and resources needed to be at our best.
LEADERS INSTILL CONFIDENCE
Leaders instill confidence. Leaders are good at stretching team members to be bigger and better than they've demonstrated in the past. Making someone feel confident in their abilities is a gift that an effective leader provides.
LEADERS MAKE THE BIG DECISIONS
Not everyone on a team is capable of making big decisions. Leaders remove the burden of making the hard choices.
Understand how much your leadership skills provide to your employer and your team. Effective leaders are highly prized within any organization. When your leadership responsibilities feel burdensome, remember just how important you are.
__________________________________________________________________________
Maintaining an upbeat attitude and giving your best effort help to energize the entire team so everyone is able to accomplish more, regardless of the circumstances.
__________________________________________________________________________
WHY INTROVERTS CAN BE EFFECTIVE LEADERS
Studies have demonstrated that roughly 40% of highly rated leaders are introverts. Bill Gates, Steven Spielberg, and Abraham Lincoln are just a few notable examples. Being an extrovert isn't a requirement to be a world-class leader! If you're an introvert, now is the time to embrace it fully.
Introverts can be highly effective leaders:
INTROVERTS ARE BETTER LISTENERS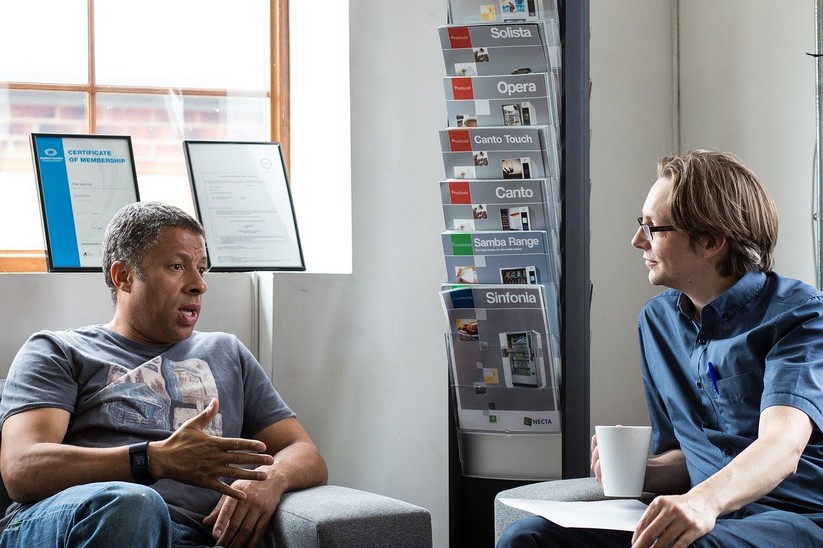 Introverted leaders are considered better listeners and are able to absorb the suggestions of their team.
‣ Studies suggest that the most important skill for extroverted leaders to improve is the ability to listen. So introverts already have a big head start!
INTROVERTED LEADERS TEND TO BE LESS EGO-DRIVEN
While there are certainly egotistical introverts, extroverts have a tendency to be more influenced by their egos. Introverts are more willing to give credit to others and commit to success for more altruistic reasons.
‣ Introverted leaders are more likely to feel a sense of service. Extroverted leaders are often motivated by reasons that are more selfish.
INTROVERTS ARE MORE LIKELY TO BE A CALMING INFLUENCE DURING TURBULENT TIMES
Introverts are more likely to be a calming influence during turbulent times. The more subdued and relaxed nature of introverts can be a calming presence.
‣ This calming effect extends beyond the team members to customers and upper management. Everyone wins.
‣ Calm and composed leaders are in a better position to make good decisions.
INTROVERTS PREPARE EXTENSIVELY
Introverts prepare extensively. Introverts are more likely to think through the possibilities and be proactive. This is thought to be due to an aversion to drama and the unknown. Introverts like their environment to be less stimulating than extroverts.
‣ Introverted leaders are prepared for anything and everything.
INTROVERTS ARE ABLE TO FORM MORE MEANINFUL RELATIONSHIPS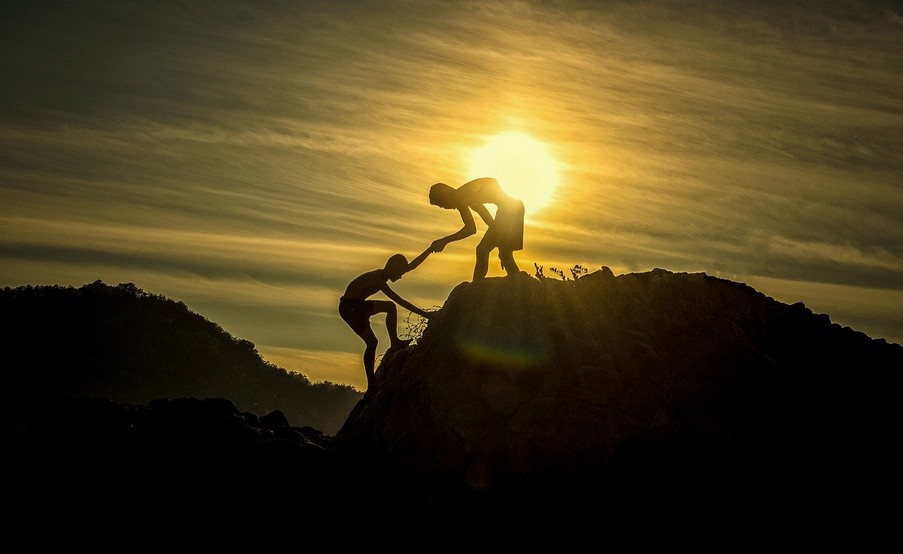 Introverts are able to form more meaningful relationships. Consider that you probably feel more fondness for your introverted friends than you do for your extroverted friends. While extroverted people often have more relationships, those relationships are often superficial.
‣ In many cases, introverted leaders are able to get more out of their team members. Team members also feel a greater sense of commitment to an introverted leader. Introverted leaders create a stronger bond.
This isn't to say the extroverts aren't good leaders. More than half of effective leaders are extroverts. However, introverts have skills, abilities, and tendencies that are very favorable for leaders. Embrace your introvert tendencies.
If you're introverted and wish to be a great leader, you're starting from a good position. Being an extrovert isn't always an advantage.
__________________________________________________________________________
Being likable isn't the same as being a pushover. Hold people accountable, but be fair. If you want others to take the project seriously, you must be serious, too.
__________________________________________________________________________
It can be helpful to remind yourself of the great leaders of the past. You can find many biographies dedicated to these leaders.
History's great leaders were influential and fascinating:
The British Prime Minister during World War II, Churchill was known for his commitment to inspire resistance to Nazi Germany. He was able to thrive under difficult conditions and showed great determination and devotion.
‣ Many consider Churchill to be the greatest leader of the 20th century.
Roosevelt was able to overcome polio and paralysis in his legs to become president of the United States four times. Roosevelt successfully led the country through the great depression and World War II.
Have you ever had a dream to change society? Martin Luther King, Jr. is considered the greatest civil rights leader the U.S. has ever had. Courage, perseverance, and a stance of non-violence were his trademarks. He even won the Nobel Prize.
Lincoln was able to lead the United States through the Civil War and begin the process of unifying the North and South. Lincoln was known for his humility and determination.
‣ Many historians consider Lincoln to be the greatest U.S. president.
Mahatma Gandhi. Gandhi was able to push the British out of India without resorting to violence. An ordinary citizen, Gandhi was able to lead a country to demonstrate civil disobedience to a level sufficient to earn India's freedom from British rule.
‣ Gandhi is considered by many to be the greatest leader of all time.
ADOLPH HITLER, GENGHIS KHAN
Not all effective leaders are remembered in a positive light. Hitler and Genghis Khan are two such examples. You might not like what they stood for, but they were effective at leading a large number of people.
Not all great leaders are great human beings. But all great leaders have the ability to motivate and influence others. There is much to be learned from the great leaders of the past. Avail yourself of this knowledge and reap the benefits.
__________________________________________________________________________
Practice being brief and getting your point across with fewer words and less time.
__________________________________________________________________________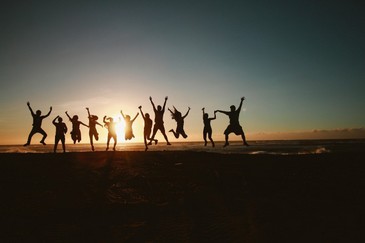 Leaders change the world. Even if you're not interested in changing the world, becoming a stronger leader can have a positive effect on your personal and professional life. Regardless of your current skills, there is much you can do to improve your leadership abilities.
Finding a mentor can be among the best options for growing your skills. Take advantage of the books, videos, articles, and courses dedicated to teaching leadership skills and ideas.
An effective leader provides many benefits to his employer and his team. Leaders provide a vision, motivation, and direction while absorbing many of the unappealing components of a workplace team.
Historical leaders can provide inspiration and be examples of superb leadership skills in action.
While more than half of all effective leaders are extroverts, introverts have several advantages in leadership roles. Avoid allowing an introverted personality to be an obstacle. It's really a blessing in disguise.
Becoming a more skillful leader requires education and experience. You're unlikely to enhance your skills without time and effort. Take advantage of leadership opportunities, and your skills will grow. Leaders are made.
__________________________________________________________________________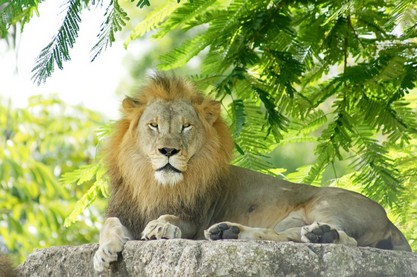 Great leaders have powerful skill-sets. Practice yours often.
__________________________________________________________________________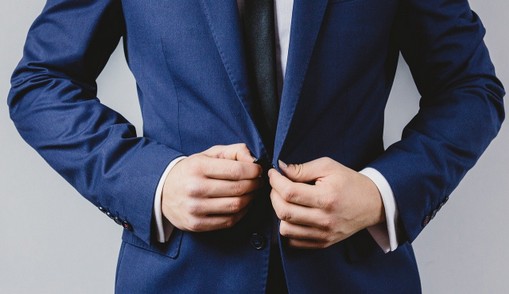 Check out our other resources on leadership and peak performance.
__________________________________________________________________________
Do you consider yourself a leader? Or wish you were a leader? Leaders have to inspire those around them while remaining strong. Uncertainty and difficult situations do not stop leaders from taking charge.
Leaders use many strategies to lead others.
Using these techniques will aid you in your endeavor to be a great leader:
FOCUS ON THE COMPANY'S GOAL
If you focus on the goal of your business, then it will be easier to lead others and show them how to achieve it.
FOLLOW THROUGH ON YOUR PROMISES
A real leader keeps the promises made during meetings.
Micromanaging can have a negative impact on the group you're trying to lead.
RESPECT THE OPINION OF OTHERS
Allow them to share their ideas.
LISTEN TO THE NEEDS OF OTHERS
If you listen carefully, you'll discover more about what motivates your team members.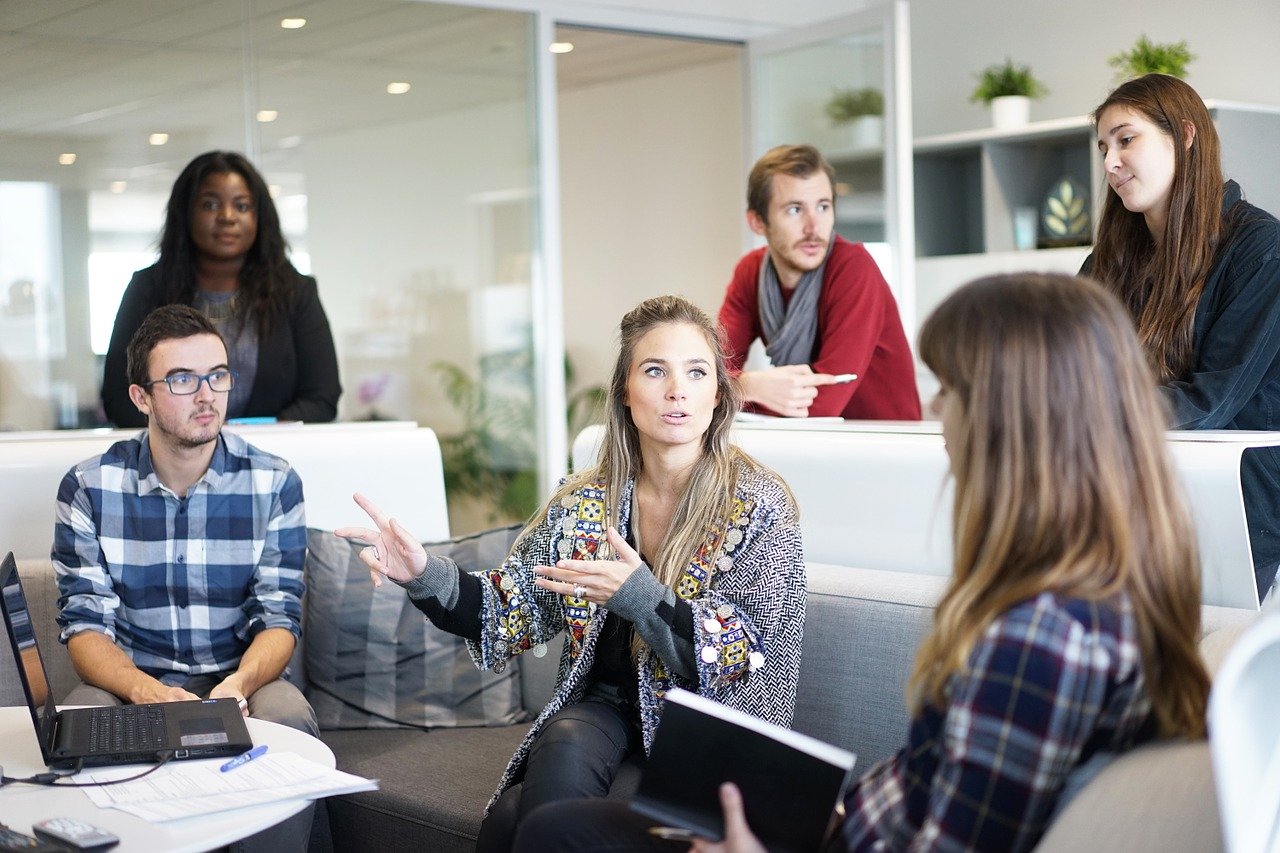 It can destroy your leadership goals.
A real leader keeps the promises made during meetings.
ALLOW OTHERS TO SEE YOUR EMOTIONS
Your leadership will benefit from showing a human side.
LOOK FOR ANSWERS OUTSIDE OF THE NORM
The ability to think differently is a crucial leadership skill.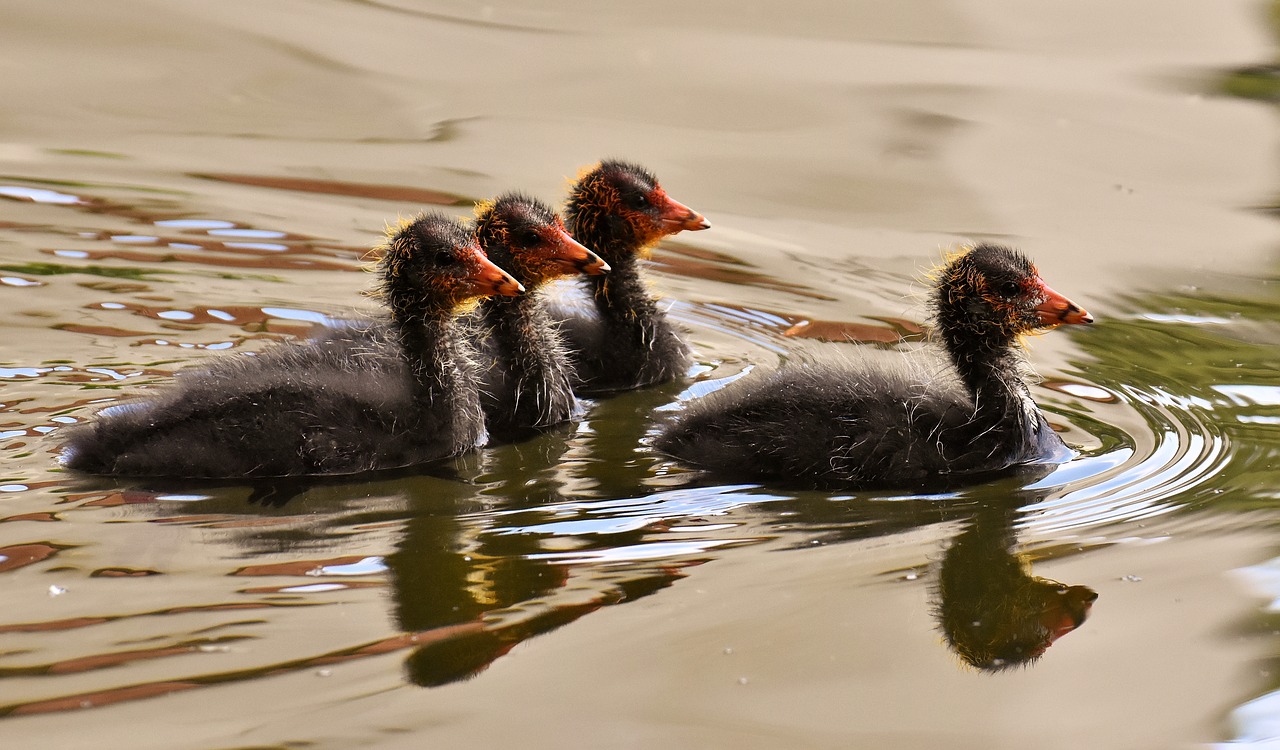 Pretending that a mistake didn't happen will make your coworkers lose respect for you.
USE YOUR COWORKERS TO BRAINSTORM
Your coworkers can help find solutions and feel like they're part of the sprocess to resolve issues.
AVOID INTIMIDATING OTHERS
Fear can prevent positive interactions.
GIVE YOUR COWORKERS ROOM TO GROW
They need to be able to make progress and grow on their own.
LET YOUR COWORKERS MAKE SUGGESTIONS
As a leader you can make better progress if the entire team is able to make recommendations.
If you know the answers, don't let others struggle to find them.
SPEND TIME WITH YOUR COWORKERS
Leaders need to know and understand the people around them.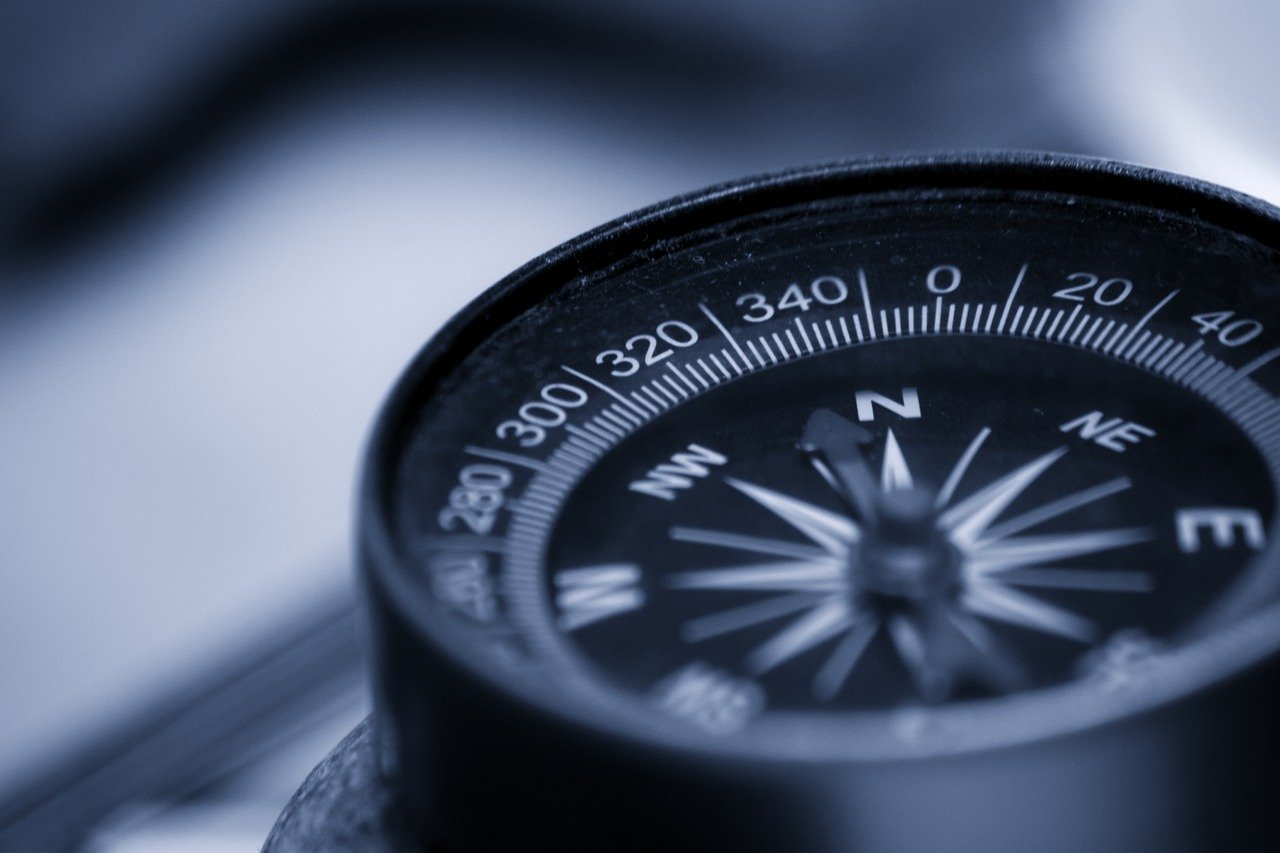 Let your team members know that you're willing to listen to them anytime.
KEEP EVERYTHING TRANSPARENT
Transparency can help you avoid rumours and gossip.
A real leader can be flexible while still being in charge.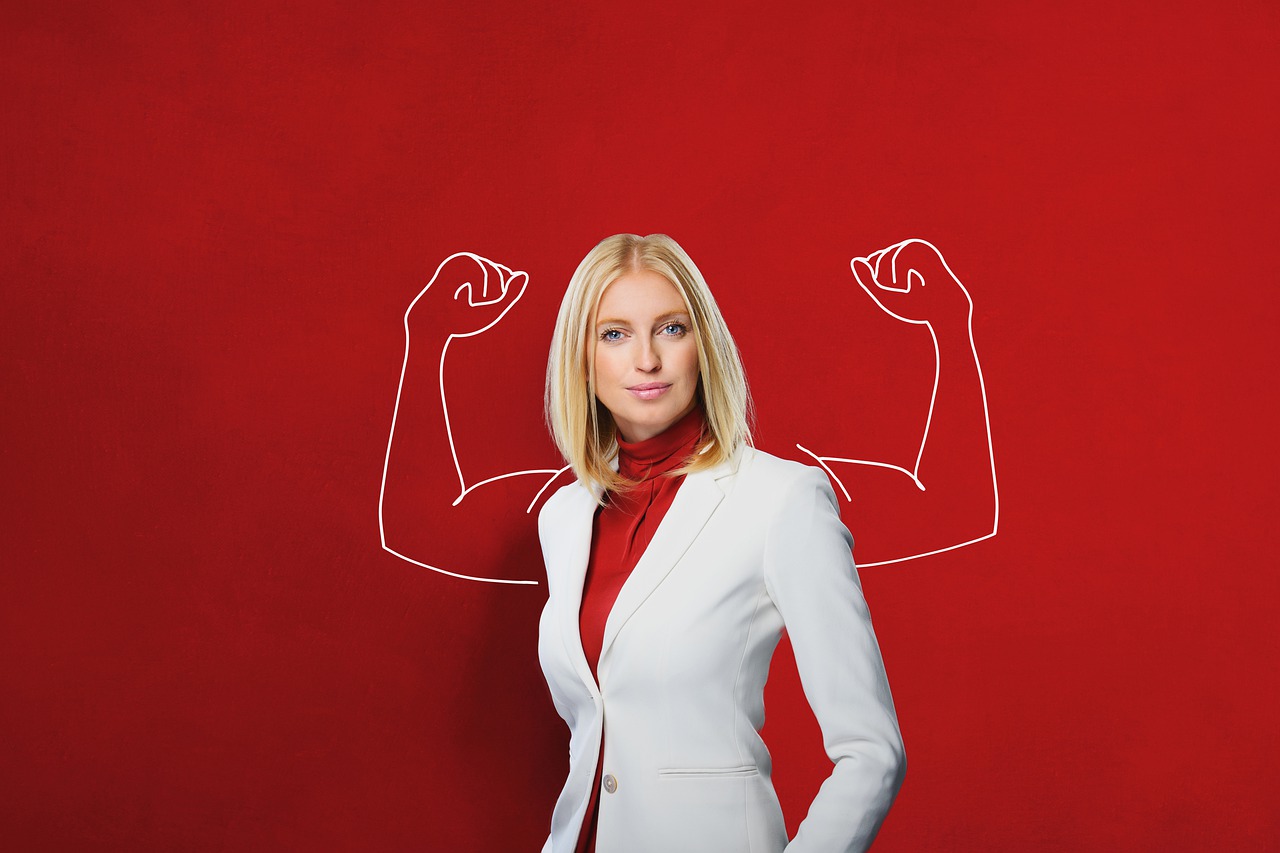 UNDERSTAND THE POINT BEHIND AN IDEA
If you dig deep into an idea, you'll see how and why it was created.
ACCEPT THAT SOME TEAM MEMBERS NEED MORE ATTENTION
Different personalities require different leadership strategies.
Confidence is contagious.
ENSURE YOUR TEAM MEMBERS KNOW THEIR RESPONSIBILITIES
This will encourage them to stay focused.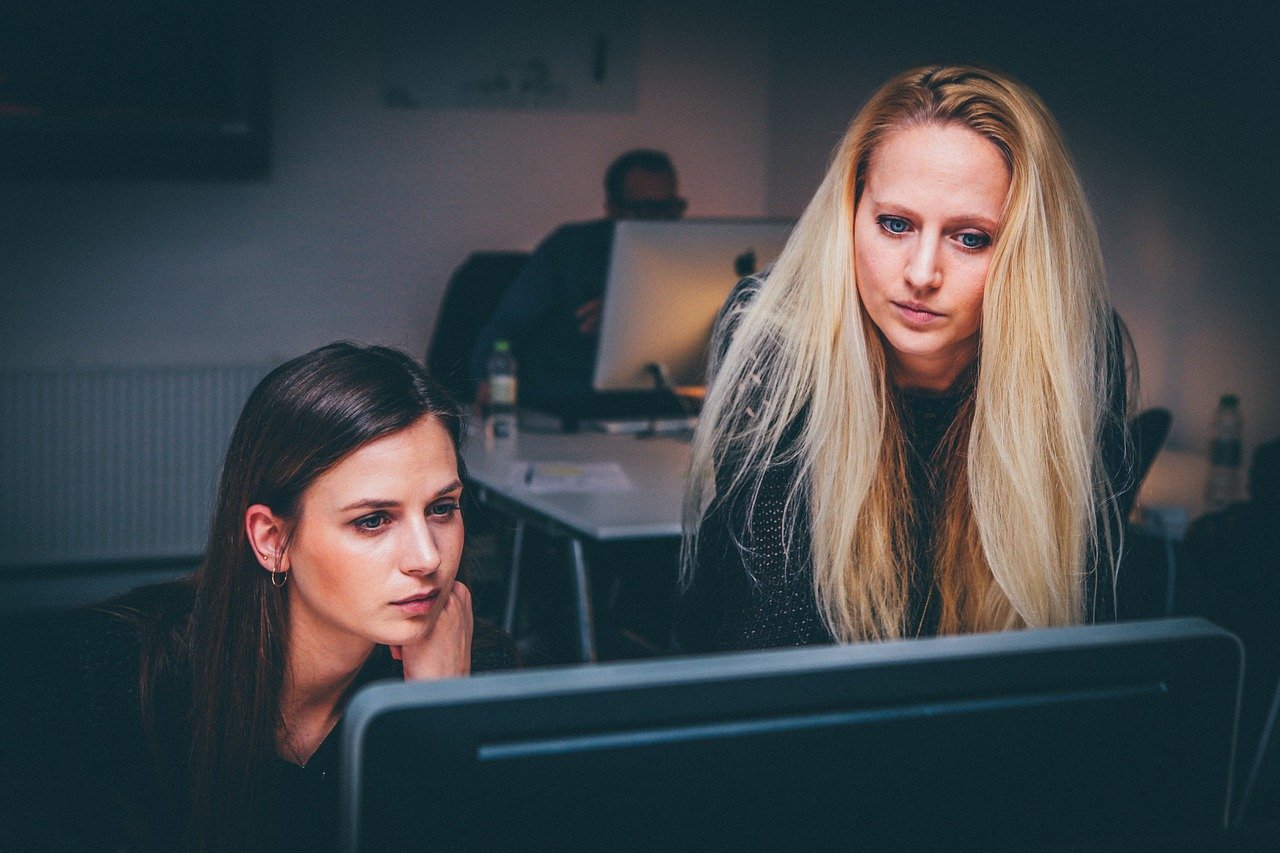 If mistakes or issues appear, it's important to work through them to find positive solutions.
BE WILLING TO BECOME A MENTOR
A real leader is willing to help the next generation.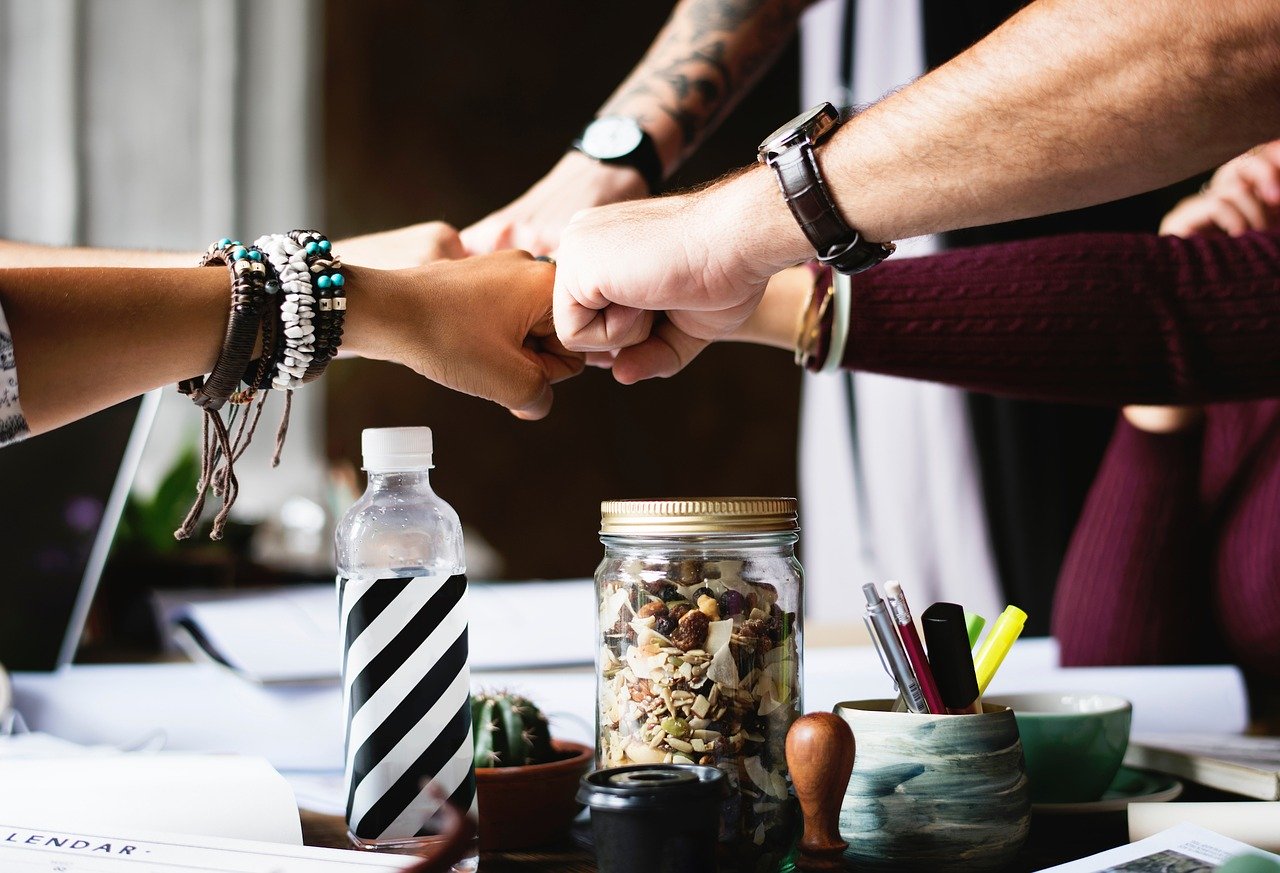 Your journey to great leadership has begun!